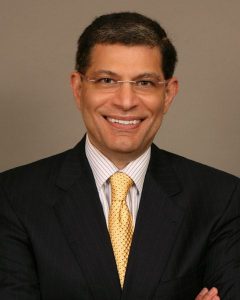 Dr. Ihab Soliman earned his Bachelor of Science degree in biology from Marist University in Poughkeepsie, New York. He graduated cum laude with a Doctor of Dental Medicine degree from the Boston University Henry M. Goldman School of Dental Medicine. During that time, he served as a dental intern under Dr. J. Dell, PC in Poughkeepsie.
Following graduation, Dr. Soliman completed an externship with the Fort Myers Family Health Centers in Florida and then served a general practice residency with Rochester General Hospital in New York. He has also gained valuable experience in oral surgery, endodontics and dental implant placement. Dr. Soliman is skilled in composite restorations as well as fixed and removable prosthodontics. He is also licensed as a conscious sedation specialist. He is a member of the American Dental Association®, the New York State Dental Association and the Seventh District Dental Society. Dr. Soliman has participated in many humanitarian initiatives, including work with the St. Mark Coptic Orthodox Church, the Light for Orphans organization and the Open Door Mission.
Dr. Soliman makes his home in Pittsford, New York, and enjoys traveling with his wife, Nermin, and his daughters, Yostina and Meranda. He enjoys playing soccer with his daughters and SCUBA diving.