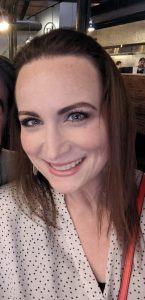 Erin became part of Henrietta Family Dental in June 2021. She is a proud graduate of the Eastman School of Music, where she received a Master of Music degree in vocal performance. With our family-oriented atmosphere, she endeavors to make every patient feel comfortable and welcome by making sure every one of their clinical and financial questions is answered. The patient experience is her number one priority. She grew up in Southern California and can speak Spanish at a conversational level. She currently resides in Rochester with her husband, Brett, their dog, Bailey, and their two birds, Mojo and Pico. In her free time, Erin enjoys hiking, cooking and traveling.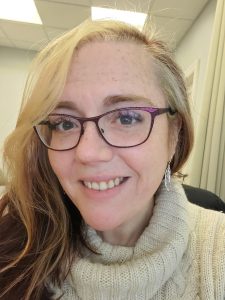 Monica
Accounts Specialist
Monica joined us in July 2020 and contributes to the success of our practice by establishing great relationships with our patients. She has a degree in psychology from Shippensburg University and 20 years of experience in customer service. She appreciates our small family practice setting that makes no compromises when it comes to the excellent dental care our patients receive.
When she is not in the office, Monica enjoys visiting friends and family, playing with her three dogs, and spending time with her grandchild.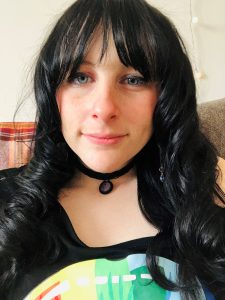 Camille
Front Desk Secretary
Camille became part of Henrietta Family Dental in December 2021. She obtained her Bachelor of Science degree from SUNY Brockport and appreciates the hands-on and personal attention we all strive to give each patient who visits our office. As a secretary, she is responsible for scheduling appointments, checking patients in and out, treatment planning, updating records, communicating with patients, and verifying insurance. When she is not in the office, you can find Camille knitting, reading and playing board games.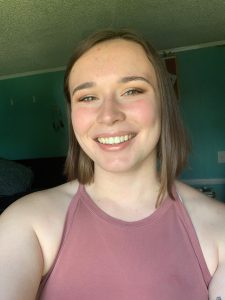 Sarah
Front Desk Receptionist
Sarah is a proud 2020 graduate from the University of Buffalo with a Bachelor of Science degree in biology. She is currently attending a diagnostic medical sonography program at the Rochester Institute of Technology to further her education. She joined our team in May 2021, and she helps our patients understand their insurance and makes sure they feel comfortable during their appointment. She currently resides in West Henrietta with her parents and wiener dog, Oscar. She enjoys aerial arts in her free time and is thankful to Dr. Ihab Soliman for the opportunity to work with him and the staff.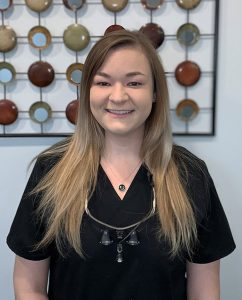 Alexa is our wonderful dental hygienist who loves seeing the "light bulb" moments our patients experience when they connect something she says to how it relates to themselves. She was born on Valentine's Day back in 1994 and is the second child of 10 children. Her special accolades include being the recipient of the "spunky award" for her "spunk and relationships with patients." She is ambidextrous and would love to move to Massachusetts and take a trip back to the Bahamas one day. She has two cats, Chili and Aspen, and likes to swim, fish, travel and cook in her free time.